Conference Speakers
Melita Kovačević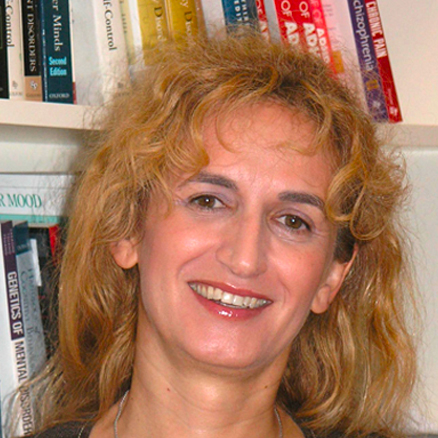 Melita Kovačević is the former Vice-Rector for Research at the University of Zagreb (2006-2014), is a Full Professor in the university's Department of Speech and Language Pathology, the head of research laboratory, and the director of the Doctoral programme Language and Cognitive Neuroscience. She has been involved in shaping the policy of higher education since 2000 as a member of a number of national and European bodies related to higher education including the European University Association Council for Doctoral Education (EUA-CDE) Steering Committee (2009-2016) and its Chair (2011-2016). Dr. Kovacevic contributes largely to the debate on doctoral education in Europe and beyond. Outside Europe, she has been working on doctoral education in Africa, Asia and Central Asia. Currently, she is the Vice-Chair of the Network of Professionals in Doctoral Education (PRIDE). She is also a member of international advisory and governing boards of different research institutions and universities. She is involved in international evaluations of HE institutions and programmes, including doctoral schools and programmes.
David Bogle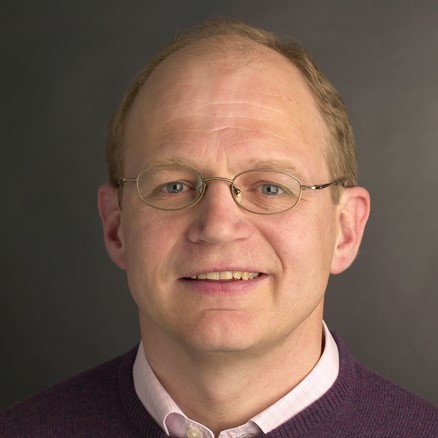 David Bogle is Pro-Vice-Provost (Graduate Dean) of the University College London (UCL) Doctoral School - the role is to lead the strategy for early career researcher development (doctoral and postdoctoral) at UCL. UCL has over 8,000 research students and 3500 postdoctoral researchers. Professor Bogle is Chair of the League of European Research Universities (LERU) Doctoral Studies Policy Group and has been a member of advisory boards for early career researcher development in Europe including at the University of Zurich, RWTH Aachen, the Luxembourg National Research Agency, the University of Vienna, and the Doctoral Training Group of European Research Area Working Group on Human Mobility and Resources. Professor Bogle is a Professor of Chemical Engineering at University College London (UCL) with research interests in Process Systems Engineering and Systems Biology. He was the Scientific Vice President of the European Federation of Chemical Engineers from 2018-21 and is currently the President of the Institution of Chemical Engineers. Professor Bogle was elected as a Fellow of the Royal Academy of Engineering in 2005.
Pavel Doleček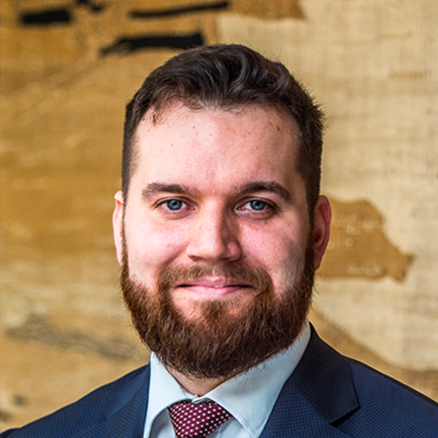 Pavel Doleček currently holds the position of Vice-Rector for Strategic Cooperation and Development at Charles University in Prague. He is responsible for strategic partnerships with state administration, other universities and the public and private sector. His other duties include coordination of investment and developmental support with various funding resources. Before being appointed as a Vice-Rector in 2022 Pavel Doleček had been serving at the Ministry of Education, Youth and Sports (MEYS). Since 2017 he has been in the position of Deputy Minister for Higher Education, Science and Research. He was in charge of the conception and realization of higher education, research and development policy under the authority of the MEYS, including international bilateral and multilateral cooperation, legislative framework and funding policy. He currently holds a position in several governing boards, be it those of state-funded organizations or universities as well as program boards of institutions providing financial support for research, development and Innovation.
Dario Capezzuto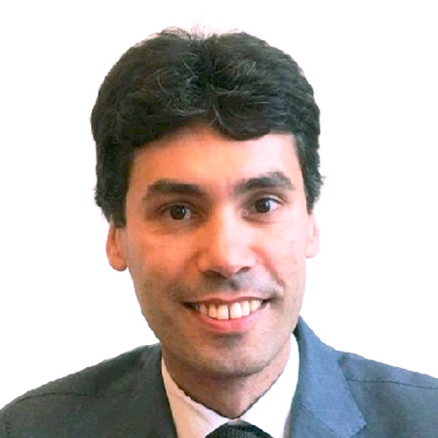 Dario Capezzuto has a legal background and is a policy officer at the European Commission, DG Research and Innovation, Unit R&I Actors and Research Careers. He deals mainly with EU policies and instruments for researchers, skills for researchers, universities. Before joining the Commission in 2020, he served for over 10 years as policy advisor to a Member of the European Parliament and vice-president of a political group in the chamber. He was in charge of EU policies with a specific focus on foreign affairs, security and defence, regional development.
Giulia Malaguarnera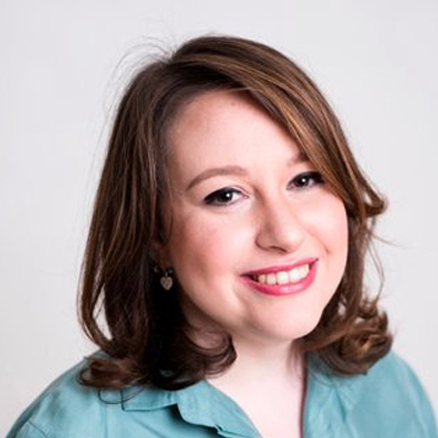 Giulia Malaguarnera is Secretary of the Marie Curie Alumni Association (MCAA). She holds a PhD in Neuropharmacology and has previously worked as a postdoctoral researcher in the UK at the University College London, in Italy at the University of Catania, and in 2019 she was awarded with the MSCA-Individual Fellowship in France at Cherry Biotech SAS (a start-up company) and the Institut Curie. Now she is working as an Outreach and Engagement Officer for OpenAIRE. Giulia is also former President of Eurodoc, the European Council of Doctoral Candidates and Junior Researchers, for which she contributed to "The Future of Doctoral Research" book published in 2021, consulted by the European Commission and researcher skills experts, and to the Eurodoc report on Transferable Skills.
Pavel Matějka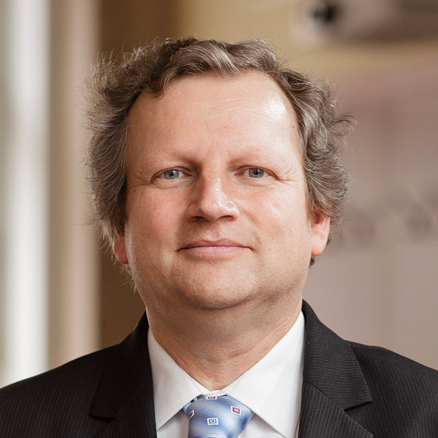 Pavel Matějka is the rector of UCT Prague, professor of chemistry, the guarantor of the doctoral programme Molecular chemical physics and sensorics and the scientific secretary of Ioannes Marcus Marci Spectroscopic Society. He coordinated at the UCT Prague chemistry Eurolabels awarded by the European Chemistry Thematic Network. Since 2016, he was responsible at UCT for the project "Study in Prague" (a project of Prague's universities to coordinate international study programs). From 2017 to 2021, he coordinated the project "The creation of international doctoral study programmes at UCT Prague" aimed at forming and implementing double degree doctoral programmes with 10 European partners. A unified system including study rules, creation of study plans, draft agreements, support for candidates, motivation scholarships, and other aspects of double degree doctoral education was established. Since 2020, he is responsible at UCT for the H2020 project DocEnhance "Enhancing skills intelligence and integration into existing PhD programmes by providing transferable skills training through an open online platform".
Conor O'Carroll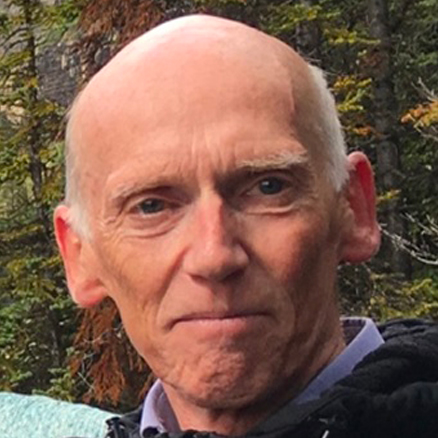 Conor O'Carroll is founder and director of SciPol Services Ltd. As an independent consultant on Research and Higher Education policy and funding, he focuses on researchers' career development with special attention to career assessment and doctoral education. He has led European policy initiatives on Open Science and doctoral training (Innovative Doctoral Training Principles). He is an active researcher on national and European Science, R&D, Higher Education and Researcher Mobility policy and is an accomplished commentator on R&D and higher education policy and funding.
Lucas Zinner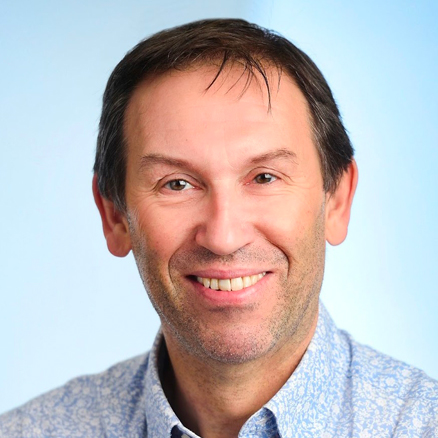 Lucas Zinner is Head of the Research Service and Career Development at the University of Vienna. After conducting research in Mathematics and after working in the Austrian Science Foundation (FWF) for two years, he has specialized and committed himself to various topics in higher education and is involved in different international activities on several continents. Since 2007 he has been focusing on the reform of doctoral education and was involved in the reorganization process in Europe and at the University of Vienna. As a recognized expert in doctoral education he was delegated by the Austrian Ministry to the ERA Working Group on Innovative Doctoral Training of the European Commission and has participated several times in missions as a higher education reform expert. To combine theory and practice, he is also facilitating workshops for PhD supervisors. In 2017, he co-founded the PRIDE association to promote the role of professionals in doctoral education.
Stephanie Krueger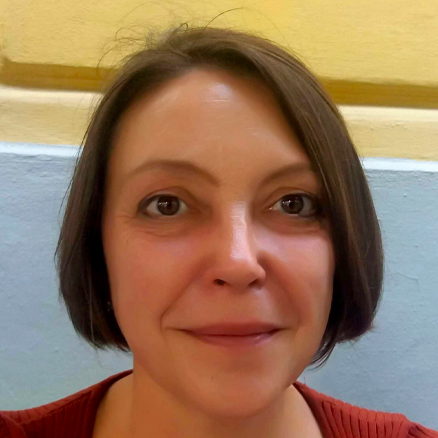 Stephanie Krueger is an independent academic consultant who works with universities and libraries to improve competitiveness of early career researchers and their institutions. Together with Dr. Sasha Skenderija (NTK) and Prof. Jan Zeman (CTU in Prague), she developed STEMskiller, a "self-service" skills development map for mentors, and, with Zeman, she is extending this concept in a pilot for CTU in Prague's Faculty of Civil Engineering, with the aim of improving (not just early career) researcher competitiveness, both in academia and beyond.
Panel Discussion
Maresi Nerad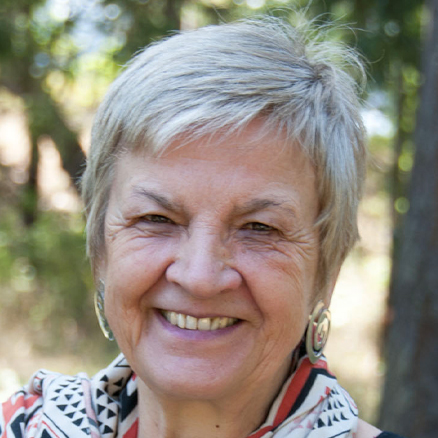 Maresi Nerad is founding director of the Center for Innovation and Research in Graduate Education (CIRGE) is Professor Emerita for Higher Education, College of Education, at the University of Washington, Seattle. A native of Germany, Dr. Nerad received her doctorate from the University of California, Berkeley; directed research in the central Graduate Division of UC Berkeley for 15 years, served as Dean in Residence at the Council of Graduate Schools, D.C. (the professional association of US Graduate Deans), and as Associate Dean of the UW central Graduate School. She was appointed as Mieguanyah Fellow by the Postgraduate School of the University of Melbourne, Australia, as Professor Extraordinary by the University of the Free State, South Africa, received the Fulbright Specialist award, and was a visiting professor at the Technical University of Darmstadt, Germany, at Nagoya University, Japan and at the Indian Institute of Science in Bangalore, India. She has served on many national and international review/evaluation committees and advisory boards. She has written and edited 5 books and published numerous articles on doctoral education.
Alexander Hasgall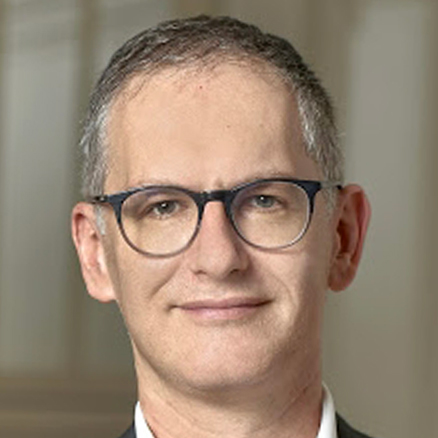 Alexander Hasgall is Head of the EUA Council for Doctoral Education (EUA-CDE). He is responsible for the largest European network in this field, covering 36 countries and bringing together a community of academic leaders and professionals from 265 Universities awarding doctoral degrees and institutions working on issues related to doctoral education and research training. Before assuming this position, he coordinated the Swiss University Rectors conference's "performances de la recherche en sciences humaines et sociales" programme on research evaluation in the social sciences and humanities and was based in the University of Geneva. Alexander studied philosophy and history at the University of Zurich and the Free University of Berlin. He acquired different working experiences in the NGO-Sector incl. being a human rights observer in Guatemala, in market research and as a freelance journalist.
Nicola Dengo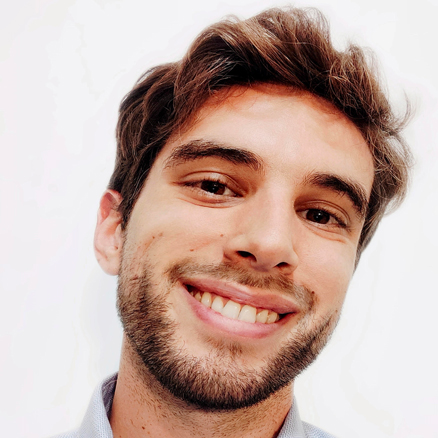 Nicola Dengo is a General Board Member and Skills Officer of the European Council of Doctoral Candidates and Junior Researchers (Eurodoc), a grassroots federation of national associations of early career researchers from European countries. His work in Eurodoc is mainly focused on the topic of transferable skills in areas ranging from doctoral training to career perspectives. He is a former member of the National Council of the Association of PhD Candidates and PhDs in Italy (ADI) and former Academic Senator of the University of Padova (Italy). He has a PhD in chemistry, and he is currently a postdoctoral researcher in the University of Insubria (Italy).
Allen Weeks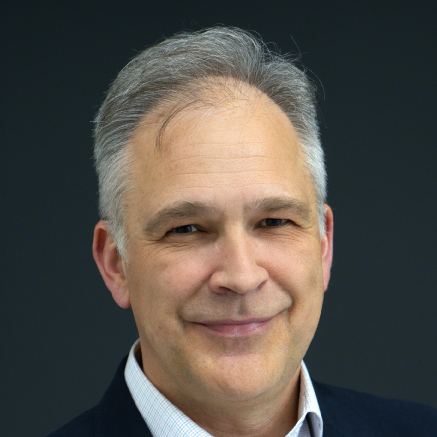 Allen Weeks is Director General at the Extreme Light Infrastructure (ELI), which he joined in Nov 2017. Since that time ELI has been established as a European Research Infrastructure Consortium and is the world's most advanced high-power laser infrastructure, with locations in the Czech Republic and Hungary. Before joining ELI, Weeks was a senior manager at the European Spallation Source ERIC (ADI) where he managed the In-Kind Coordination programme. That effort brought together over 50 European institutions to deliver more than €550 million to construction the leading next generation neutron source. He was also responsible for managing communication and outreach activities, as well as grants. Weeks has experience in industry, having served as Executive Director at Instrumentation Technologies for business development. He spent six years in the pharmaceutical industry. He has also experience with many aspects of research infrastructure management and has worked with a large number of stakeholders in Europe, and around the world.
Jan Konvalinka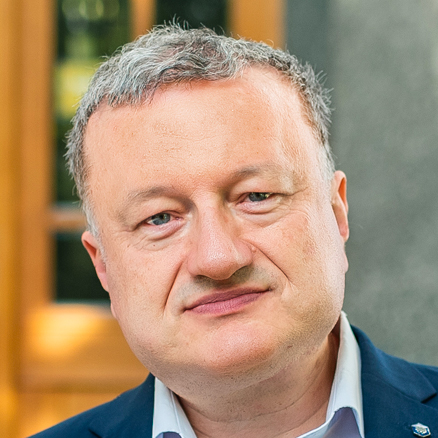 Jan Konvalinka the director of the Institute of Organic Chemistry and Biochemistry of the Academy of Science of the Czech Republic, head of the research department at the institute and professor of biochemistry at the Faculty of Sciences of the Charles University in Prague. In his research, he focuses on medicinally relevant enzymes, specifically viral proteases and polymerases, and the development of novel ways of their inhibition, visualisation and targeting. He is an author of more than 130 research papers in international journals and numerous patents. He served for eight years as a Vice-Rector for Research at Charles University, one of the largest universities in Central Europe, and currently serves as a member of the Board of Advisors to the minister of education of the Czech Republic. He introduced a number of research programmes for the support of excellent research at Charles University and helped to shape the internalisation of the university within the European University Alliance programme.
Karolina Mahlerová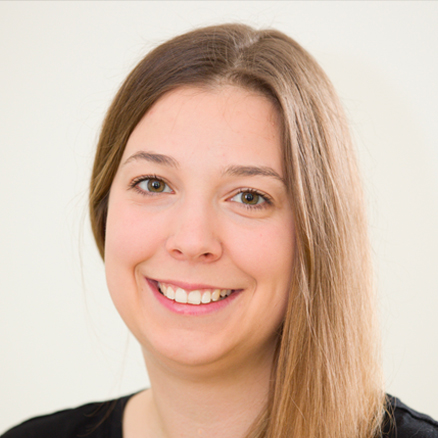 Karolina Mahlerová is a PhD candidate at the Faculty of Environmental Sciences (University of Life Sciences Prague) and a member of the Academic Senate. She is a deputy delegate in the Student Chamber of the Council of Higher Education Institutions SK RVŠ and a chairwoman of the Commission for doctoral education. The Commission for doctoral education deals with a wide range of topics related to the conditions and well-being of PhD candidates in the Czech Republic and cooperates closely with the Czech Association of Doctoral Researchers (ČAD).
Eva Hnátková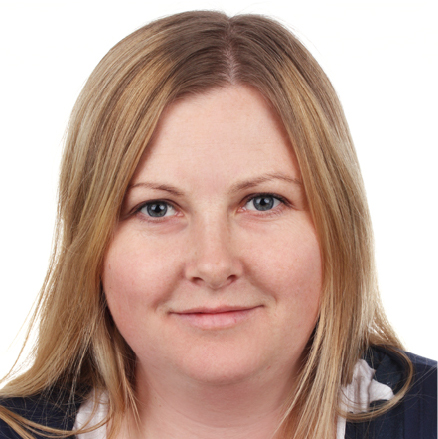 Eva Hnátková is an Open Science Coordinator at National Library of Technology (NTK) and at University of Chemistry and Technology in Prague (UCT Prague). In her role, she focuses on the implementation of European standards in the Czech research environment. For many years, Eva has been active in the area of research and higher education policy at the institutional, national and European level. She is an Advisory Board Member and former President of the European Council of Doctoral Candidates and Junior Researchers (Eurodoc). She has been an External Policy Advisor at Initiative for Science in Europe (ISE) and a member of various Advisory Boards in European projects: SAF21, Edulia, DocEnhance and DIOSI. Eva obtained her PhD in Process Engineering at Tomas Bata University in Zlín.
Moderator
Gareth O'Neill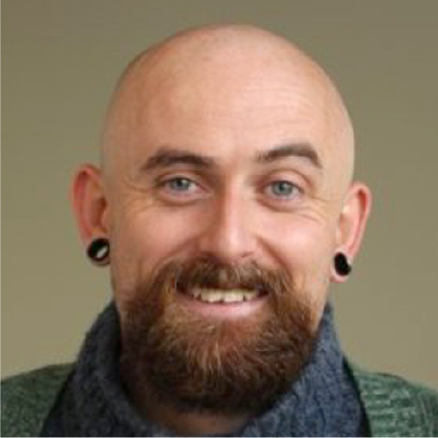 Gareth O'Neill
is a principal consultant on Open Science at Technopolis Group in Brussels where he currently leads policy and strategic alignment activities in the
EOSC Future
project and advises the Board of the
EOSC Association
in the implementation of the European Open Science Cloud (EOSC). Gareth is also an ambassador for Plan S at cOAlition S, researcher in theoretical linguistics at Leiden University, and former president of the European Council of Doctoral Candidates and Junior Researchers (Eurodoc).
Pre-Conference Workshops
Hanne Risan Johnsen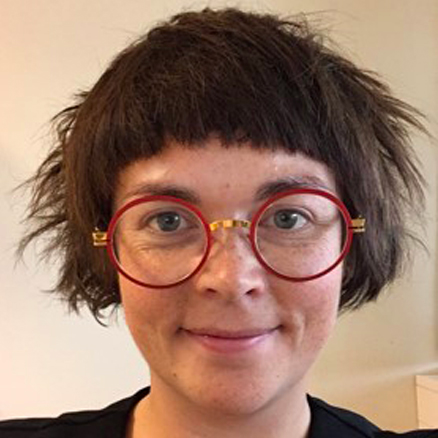 Hanne Risan Johnsen is a senior adviser at UiT The Arctic University of Norway. She is coordinating the EU-funded DocEnhance project (2020-2022), focusing on broadening PhD expertise through transferable skills training. She is also administrating the transdisciplinary research school, Changing Arctic, with focus on renewable energy, food security, and health and welfare in the Arctic, and Dsolve, a Centre for Research-based Innovation developing biodegradable plastics for marine applications. Hanne holds a PhD in Molecular Biology.
Helene N. Andreassen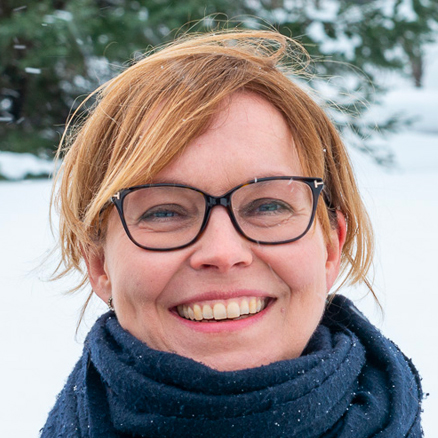 Helene N. Andreassen is a Senior Research Librarian and head of library teaching and learning support at UiT The Arctic University of Norway. She primarily works with education and research data management, and she combines these interests in various projects. For instance, she is coordinator of the institutional doctoral seminar series Take control of your PhD journey and the institutional RDM training programme, she is co-founder of a Norwegian network for PhD support in the library, and she is project member in the EU-funded DocEnhance project. Helene holds a PhD in French Linguistics and has a strong interest for collection and management of linguistic research data. She co-chairs the RDA Linguistics Data Interest Group and is one of the managers of the Tromsø Repository of Language and Linguistics (TROLLing). Her current research focuses on first and second language phonology.
Pirjo Nikander
Pirjo Nikander is Research Director of the Doctoral School at Tampere University (2011-present) Finland. She is also a member of the Steering group of European University Association, Council for Doctoral Education. She received her PhD in social science from Loughborough University, UK, and is adjunct professor in the University of Helsinki. Her research expertise includes qualitative methodology, ageism, and inclusion and exclusion in working life. She has been engaged with doctoral education on local, national, and international levels for the past 15 years, most recently in the MSCA ITN-project EuroAgeism, the EU-funded DocEnhance project. As head of the university-level doctoral school in Tampere, she works closely with the 2500 doctoral researchers in 21 doctoral programmes across seven faculties and collaborates widely with other doctoral schools both in Finland and internationally.
Marco Masia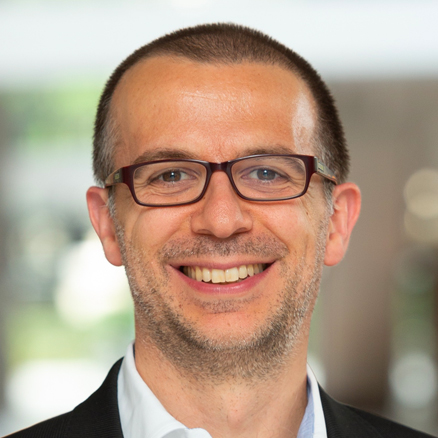 Marco Masia is technology transfer manager at the University of Vienna. He is also founder and managing director of MARMAS GmbH, a company working at the intersection between research, innovation, and policy. In these roles, he is involved in training researchers to develop entrepreneurial competences. Earlier he worked as assistant professor of Theoretical Chemistry at the University of Sassari, Italy. He has also been a board member and chaired the policy working group of the Marie Curie Alumni Association. He holds a PhD in Physics from Polytechnic University of Catalonia in Spain and an executive MBA from the Frankfurt School for Finance & Management in Germany.
Alexandra Bitušíková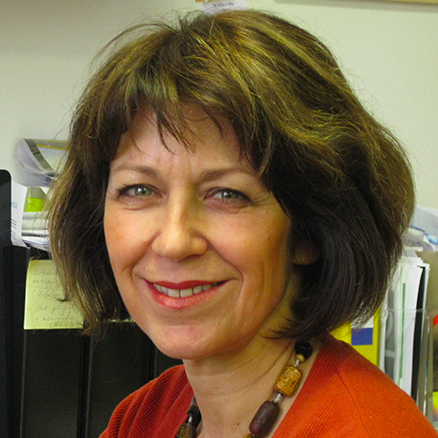 Alexandra Bitušíková is professor in social anthropology and Head of the University Centre for International Projects at Matej Bel University in Banská Bystrica, Slovakia, and senior researcher at the Institute of Ethnology and Social Anthropology of the Slovak Academy of Sciences. She was visiting scholar at Cambridge University, University College London and Boston University (Fulbright). From 2002 to 2017, she worked at the European University Association – Council for Doctoral Education in Brussels (first as a full-time manager, from 2008 as an external adviser) where she was responsible for numerous activities related to doctoral education reforms in Europe. She worked as an expert on doctoral education for the European Commission and the World Bank. Back in research and academia, she participated in several EU projects (including projects related to doctoral education, e.g. FP7 POCARIM or H2020 DocEnhance). She is author of more than hundred publications on urban change, social movements, diversity, identity, heritage, gender and doctoral education, published with Routledge, Berghahn Books, Ashgate, Edward Elgar Publishing and Palgrave Macmillan.
Iryna Degtyarova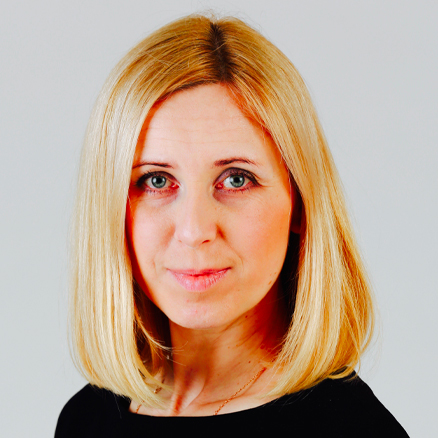 Iryna Degtyarova has a PhD in Political Sciences and Administration from Warsaw School of Economics and PhD in Ukrainian linguistics from the National Academy of Sciences of Ukraine. She is an Advisory Board Member in Eurodoc, the European Council of Doctoral Candidates and Junior Researchers and Young Scientists Council under the Ministry of Education and Science of Ukraine as well as acts as an expert for the Conference of Rectors of Academic Schools in Poland. Iryna specializes in higher education governance and public policy, research integrity, career development, polish-ukrainian academic cooperation. Currently she is a Senior Researcher at the Polish Rectors Foundation and a Rector's Representative for the cooperation with Ukrainian universities at SGH Warsaw School of Economics.